Better Leaders • Better Teams
Better Lives
Imagine going to work every day with a clear sense of how to add value in an organization that is infused with energy and enthusiasm. Life is too short for bad leaders and stressful jobs filled with unending days and bottomless inboxes.
I help people make sense of their careers — I help leaders build great teams — and I help teams build great cultures. People come to me for leadership development, executive presence, team building, career strategy, job search, interview preparation, getting unstuck, getting promoted, navigating the nuances of large organizations, and figuring out what's next.
There are no ads, no affiliate links, no pop-ups, and no tricks to get your email address. I'm on a mission to make the world a better place to work and I'm looking for allies to help me in that mission.
Spend some time browsing the site. There's a ton of helpful stuff here, including a bunch of free downloads. There's a wealth of great articles too. You'll find ideas on everything from setting up your LinkedIn profile to building a cohesive leadership team. For a good read, peruse some of the most popular articles on my blog.
Check out my book if you want to improve your professional relationships — with your colleagues as well as your wider professional network. Set up an exploratory coaching call if you want to take the reins on your career or jump-start your team.  And if you want to keep in touch, join my email list for regular updates.
I believe that work shouldn't be so hard. The purpose of a job is to earn a livelihood; and the purpose of a livelihood is to create space in your life to connect with your community and contribute to society in a meaningful way.
My goal is to help people who work for a living … people who've reinvented themselves time and time again to earn a livelihood … people who never stop searching, never stop growing, never stop learning. This has been my journey. These are a few of the things I've learned along the way.
Drop me a line if you feel the way that I do about our jobs, our careers, companies, and our planet. Join the mailing list if you would like to stay abreast of what's happening here. We're a tribe. Let's lean into our humanity and our interconnectedness.
Announcing Helpful Book Clubs. Reading groups are an ideal way for a group of colleagues to learn collectivity and hold each other accountable for personal growth. Learn more…
I'm looking to add some talent to the team this year. Last year was a rough one, no doubt, but this feels like the dawn of a new era. We've had the Great Conjunction, some say we are in the middle of the Great Turning, and if we make it to October, I honestly believe that this time the Great Pumpkin will finally come. I am looking for partners who will join me in my…
Read more…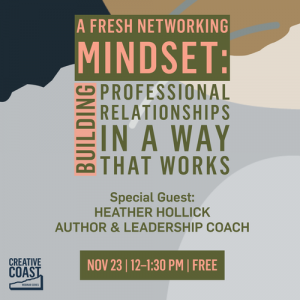 Say hello, ask a question, or schedule a call. I'd love to hear from you.
Stay in touch. Get the latest in leadership, organizations, managing yourself, and driving your career.
Heather Hollick has been helping others become better leaders and craft more meaningful careers for more than 25 years. Her experience spans both business and technology, operations and organizational development. Oh, and she was born in Canada, so she can't help but be helpful.